---
May 1, 2007
On Sunday, May 6, 2007, the Asbury Methodist Church of Croton-on-Hudson is hosting a Pedals for Progress program from 1:00 PM to 4:00 PM. During the event, the public is invited to donate their used bicycles to Pedals for Progress, who, in turn, ships them to developing countries where they are used for transportation to jobs and school.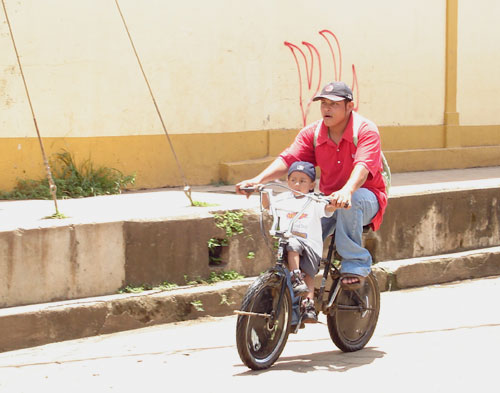 A Pedals for Progress recipient rides his bicycle with a child
In addition to the bicycle donation itself, the church asks donors to include $10.00 per bike its transportation and distribution costs. Further, all bicycle and monetary donations are tax-deductible. For additional information, please call 914-271-3178 or visit www.asburycroton.org/p4p.htm.